Accidents involving drunk drivers

Impaired Driving Claims – Drunk Driving – Dramshop actions
Claim Information for Drunk Driver/ Dramshop Claims
Generally Hawaii law recognizes claims against impaired drivers and drunk drivers for the damages they cause. The Hawaii courts sometimes even impose liability on the sellers of liquor for the damages that drunk drivers cause (dramshop liability). Dram shop liability starts with a bar or liquor store selling alcoholic beverage to a person who is already under the influence of alcohol at the time. If that person thereafter injures a third party, the Hawaii courts may impose liability on the commercial seller of the liquor for the damages caused. The Hawaii Supreme Court first recognized dram shop liability for liquor sales by commercial establishments in Ono v. Applegate, 62 Haw. 131, 612 P.2d 533 (1980).
Intoxicated adult drivers who injure themselves do not have a claim against those who provide them with liquor which is recognized by the Hawaii courts at this time. Even the claims of intoxicated minor drivers who injure themselves are generally not recognized by the Hawaii courts at this time Winters v. Silver Fox Bar, 71 Haw. 524, 797 P.2d 51 (1990) [A minor who sustains injury due to his or her own voluntary intoxication is not within class of persons protected by statute prohibiting sale of liquor to minors, and thus is precluded from a suing commercial liquor supplier]. However, it is possible that the Hawaii Supreme Court is in the process of revisiting this issue.
The Hawaii Supreme Court has found that a store operator may be held responsible to innocent third parties injured as a result of an illegal sale to a minor even though the injuries were caused by an intoxicated minor other than the minor who bought liquor, if such injury was a reasonably foreseeable consequence of an illegal sale. Reyes v. Kuboyama, 76 Haw. 137, 870 P.2d 1281 (1994) At present, however, it appears that only third parties who are injured by a drunk person's conduct are clearly protected by Hawaii's dram shop doctrine.
Affirmative Acts involved in Drunk Driver/ Dramshop Claims
Certain persons (including taverns, bars and liquor stores) may become liable to an intoxicated person for his injuries if they commit "affirmative acts" which increase the risk or the severity of the injury to the intoxicated person.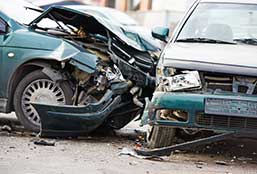 Although "aggressive selling" has been found not to constitute such an "affirmative act", it is probable that conduct such as transporting the person to a dangerous and busy intersection and leaving them there unattended would constitute such an affirmative act. See, Feliciano v. Waikiki Deep Water, Inc., 69 Haw. 605, 752 P.2d 1076 (1988).
Social Hosts involved in Drunk Driver/ Dramshop Claims
The social host who throws a party and whose guest causes an accident after leaving probably does not have liability under Hawaii law for damages caused. Only commercial establishments (including taverns, bars and liquor stores) are liable under the present case law. It is yet to be determined, however, whether or not employers will be found liable for "Pau Hana" party drinkers on company premises or for damages caused by intoxicated persons leaving the employer's premises after parties or celebrations.
Deadlines to File Drunk Driver / Dramshop Claims
The deadline for most drunk driver/ dramshop claims in Hawaii is two (2) years from the date of the injury. It should be noted, however, that there are exceptions to this rule for example, in the event that the injury arises out of car accident and PIP no-fault benefits are paid, the deadline will likely be extended until two (2) years from the date of the last PIP no-fault benefit. This extension will probably not apply to any claims against the State of Hawaii. To be wise it is recommended that you immediately contact an attorney after an accident giving rise to injuries occurs, in order to preserve the evidence for the claims and to find out when the deadline to file claims is going to occur. Please do not hesitate to:
Criminal Penalties in Hawaii for Drunk Drivers
Those who insist on driving while under the influence should be aware that the Hawaii courts consider such conduct very seriously in determining the criminal penalties for impaired driving, especially if it results in negligent homicide. In one recent case, State v. Vasquez, the Hawaii Supreme Court upheld a 20 year sentence for a man who was drunk when he collided in an intersection with another driver who died as a result of the crash. The intersection was controlled by traffic lights and the drunk driver claimed that he had the green light at the time of the accident. The trial court rejected this self serving testimony even though there were no witnesses to the accident. See, State v. Vasquez.